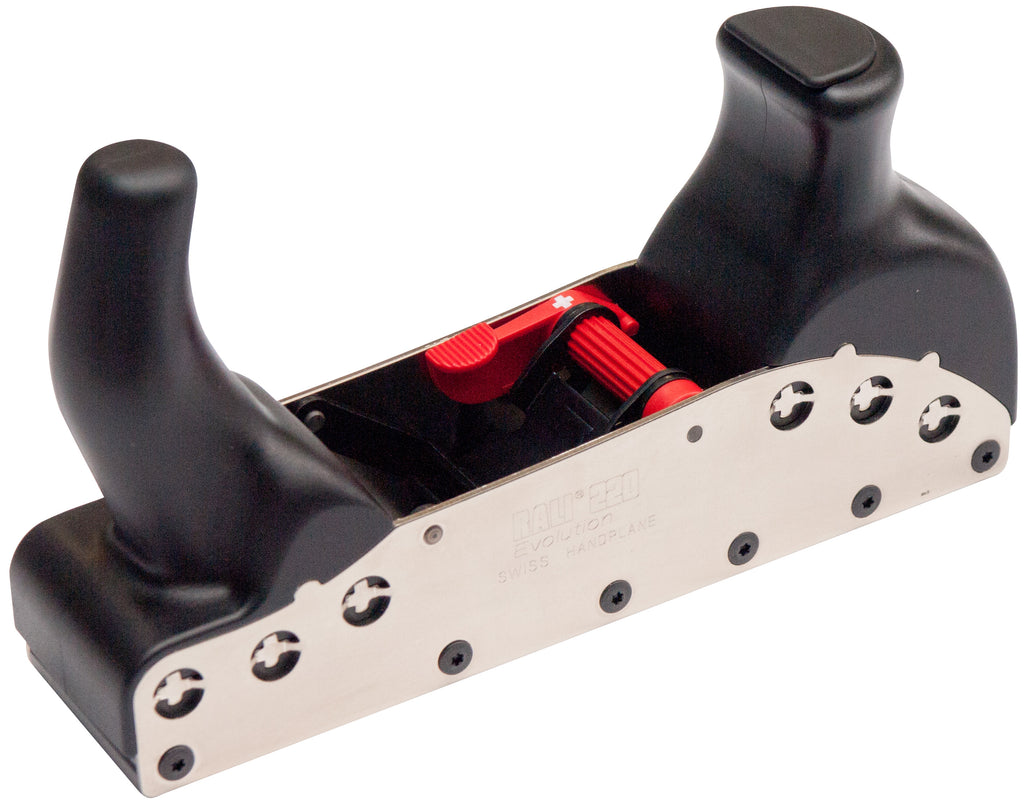 RALI™220 Evolution N Hand Plane
---
The RALI™ 220 Evolution N Hand Plane with its ergonomic form for a better working comfort, also features a precision laminated steel sole and anti corrosion nickel steel side. Instant adjustment of blade depth by eccentric cam and adjustable throat opening and back plate. To see this high quality tool in action, please click here. 
Comes with four chrome knives included. Replacement blades are available in Chrome Steel and Carbide.
Sole Dimensions: 220mm x 55mm
Instructions for adjustment with the RALI 220 N can be found here.
---
More from this collection