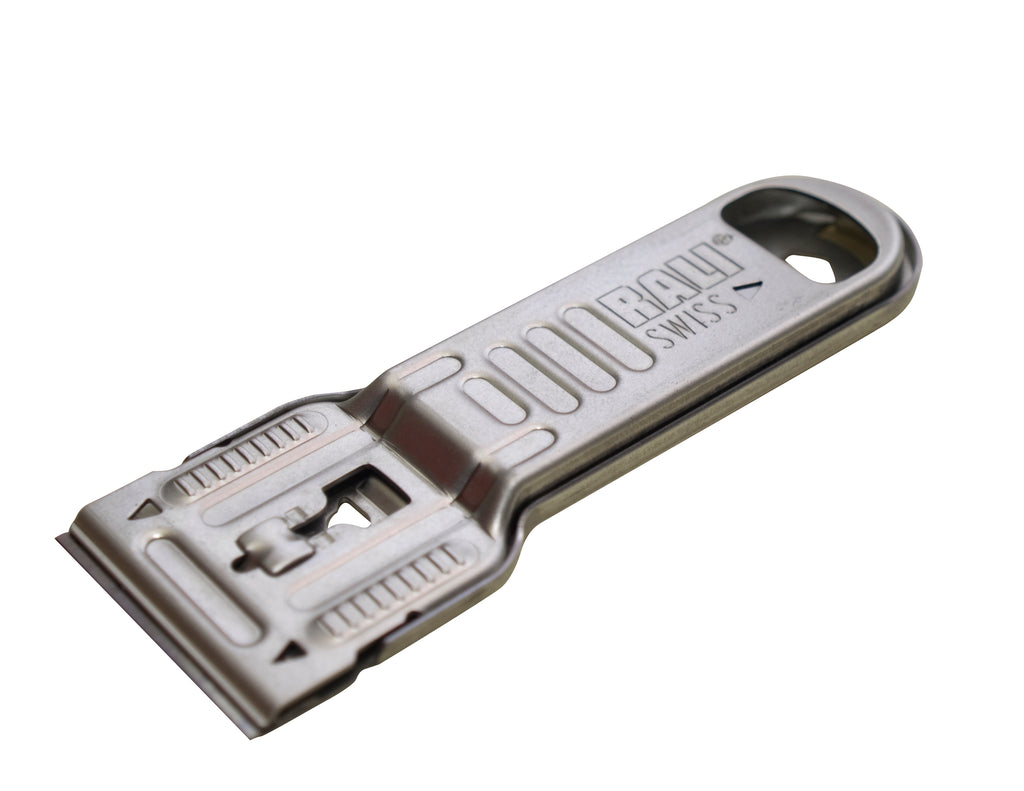 ---
The RALI™ Scraper is a handy multipurpose tool that makes removing stickers, glue, paint etc. easy. Additionally, It can also be used to loosen hex head screws, strip wires and open bottles. Changing the blade is done in two easy steps and each blade has two cutting edges so it can be rotated and used twice. Replacement blades are available in Chrome Steel and Hard metal.
Safety first! With one simple move the blade is hidden when not in use.
Please click here to watch the RALI Scraper in action!