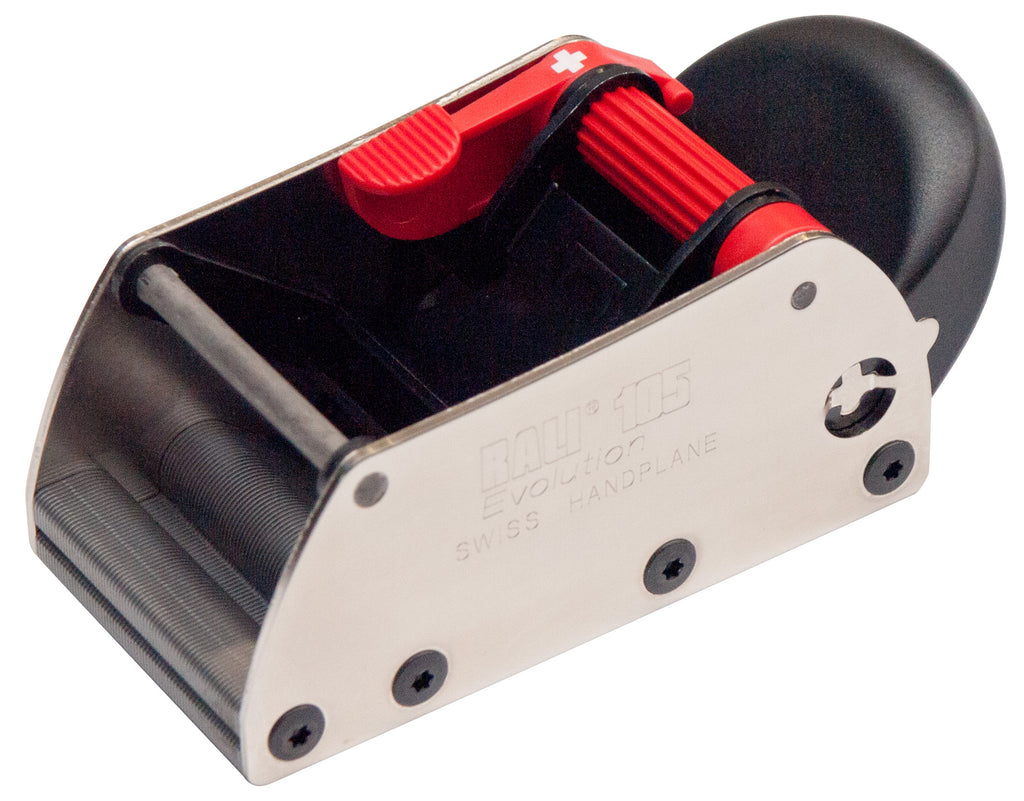 RALI™ 105 Evolution N Hand Plane
---
The RALI™ 105 Evolution Hand Plane is the ideal tool to carry on the job site for those last finishing touches. Quick and easy knife change, it features a precision laminated steel sole and anti corrosion smooth nickel sides.
A small block plane has a myriad of uses - bevel edges, round off corners, trim end grain, remove mill marks on lumberyard stock, flush-trim wooden plugs, create chamfers, add a smooth finish to your projects, and more.
Comes with four chrome knives included. Replacement knives available in Chrome Steel and Carbide.
 Sole Dimensions: 105mm x 55mm
Instructions for adjustment with the RALI 105 N can be found here.
---
More from this collection
Rali 220
A great tool design, it removes the barriers of purchasing, and leaning the skill set of sharpening. The plane gets people up and running sooner, eliminating some of these issues that can frustrate newer Woodworkers. These plane are also unbeatable for job site usage. For the performance out of the box, the price is very reasonable.